STATTE DEIN TEAM


MIT DIGITALEN SKILLS AUS

STATTE DEIN T
EA
M
Mehrwöchige Live-Programme, die Mitarbeitende zur Lösung ihres Business Problems führen.
Retrain in unter 60 Sekunden ⚡️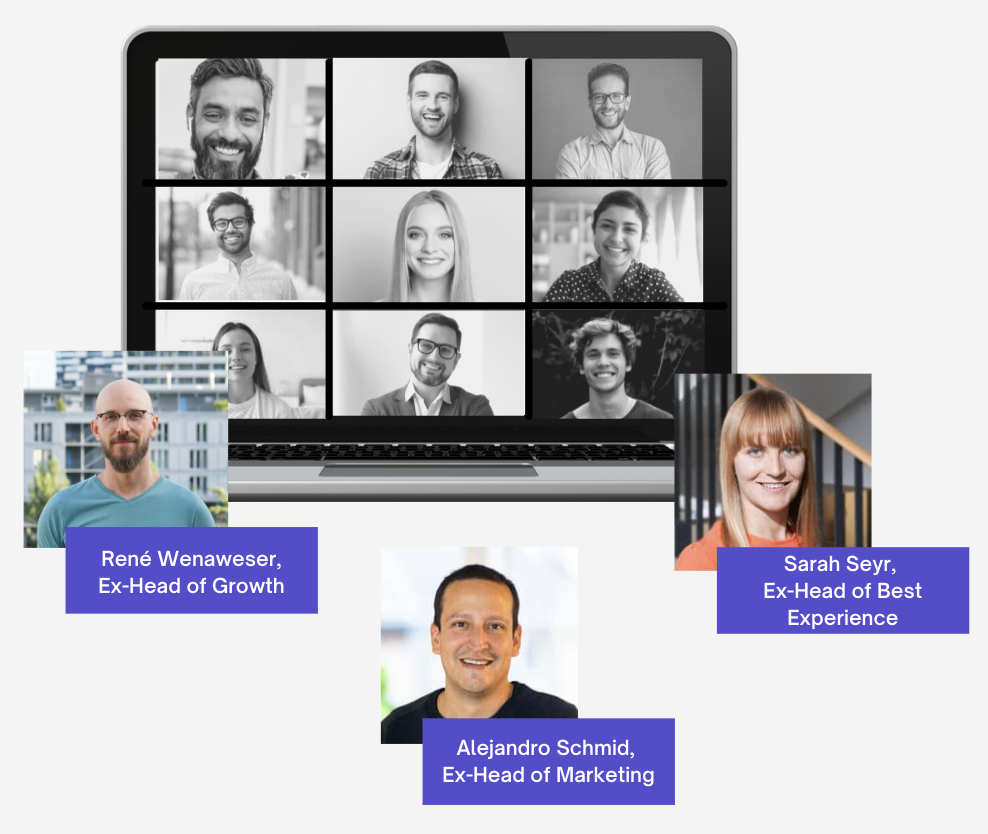 Teilzeit & Online ⚡️

Alle Programme leiten dein Team über mehrere Wochen in einem Hands-On-Ansatz zur Lösung des Business-Problems. Perfekt vereinbar mit dem Tagesgeschäft.

Von Gründern und Führungskräften 👨🏻‍🚀

Wir arbeiten mit Experten zusammen. Der Inhalt der Programme stammt aus der Praxis der Trainer. Wenig Theorie - viel Action.

Fokus auf Umsetzbarkeit ☄️

Wir setzen darauf, direkt einsetzbares Knowhow und Tools beizubringen anstatt theoretische Konzepte zu lernen.

Live und Interaktiv 🤼‍♀️

Gelernt wird in Live-Session inklusive direktem Feedback auf Fortschritte. Wir arbeiten gemeinsam an den Projekten der Mitarbeiter.
Stationen unserer Trainer
Unser Vorgehen
So kommt dein Team zu den notwendigen Skills, um

Business Probleme zu lösen

und

nachhaltiges Wachstum

zu erreichen
1
Skill-Gap Analyse und Zieldefinition
Wo steht das Team heute? Welche Fähigkeiten sind vorhanden, welche fehlen?
Was sind aktuelle Herausforderungen?
Welche Ziele hat das Team?
2
Programm-Gestaltung und Auswahl
Interaktive, Live-Programme inklusive direktem Coaching werden gemeinsam definiert.
Unsere Trainer werden ongeboardet und individualisieren ihre Programme für dein Team.
3
Learning & Doing
Hand in Hand
Über mehrere Wochen wird direkt anwendbares Wissen vermittelt und anhand deiner Business-Probleme gelernt.
Dein Team wird Teil der retrain Community auch über das Programm hinaus.
WAS WIR TRAINIEREN
Programme, um Produkte richtig zu entwickeln und nachhaltig wachsen zu lassen
Vom MVP bis zum Skalierenden Produkt
Das Richtige bauen und dann skalieren
Design Thinking & Lean Startup
Rapid Market Experimentation & Early Validation
Datengetriebene Produktentwicklung
"Product-Led" Transformation
"Growth-Led" Acceleration
No-Code Development
Kunden gewinnen und halten
Programme, um systematisch Kunden zu gewinnen
B2B Sales
Marketing Automation & Lead Generation
Marketing und Sales Alignment
Social Selling / Linkedin Marketing
Startup und marken aufbauen
Dich und dein Unternehmen aufbauen
Personal Branding

Social Selling

Fundraising
Startup Valuation

Analyse & vorhersage
Datenbasierte Entscheidungen für die Zukunft treffen
Artificial Intelligence

Machine Learning

Data Analytics

Fähigkeiten einschätzen
Du möchtest herausfinden, wo dein Team heute steht?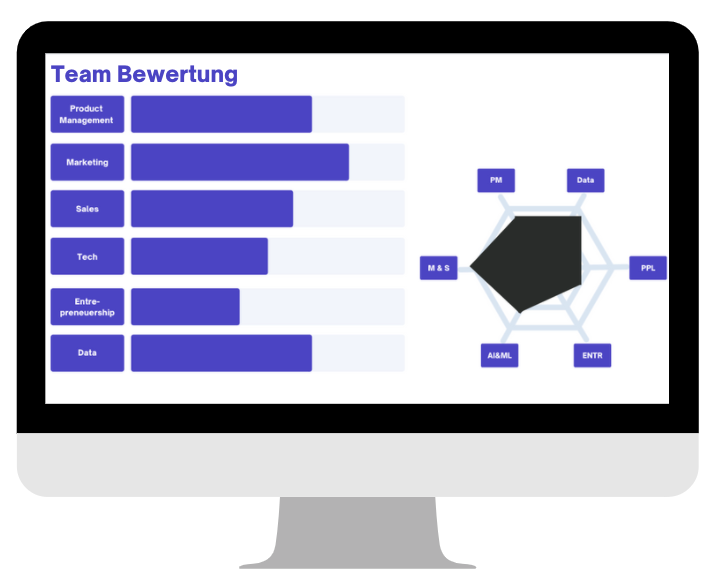 Kontakt aufnehmen
Individuelle Angebote gewünscht?
Unsere Trainer
#haben +10 Jahre Erfahrung | #sind Gründer | #sind Experten
Founder, Ex-Head of Growth
René Wenaweser
Co-Founder, Ex-Head of Marketing
alejandro Schmid
Co-Founder, Ex-Head of Experience
Sarah Seyer
Founder, Ex-CMO
Daniel Abebe
Founder, Ex-Head of Market Development
AMIR TABAKOVIC
Founder, Fotograf & Personal Branding Experte
Boris Baldinger
CEO BV4, Valuation & Fundraising Expert
DORIAN EBNETER
Co-Founder, Ex-Head of Growth, Sales & Marketing Practitioner
Darko Veljaca
Co-Founder, Chief Customer Officer
Lars Mangelsdorf
Hohe Erfolgsquoten. ⛳️
Onlinekurse haben eine Abschlussrate von 5-7%.
Durch unsere Live-Sessions und Feedback wird "accountability" erzeugt und wir steigern die Abschlussquote auf >70%. Das sorgt dafür, dass auch wirklich etwas gelernt wird und der Kurs Wert schafft.
Community. 👥
Alle Kursteilnehmer arbeiten an sehr ähnlichen und/oder gemeinsamen Ziel.
Durch unsere Plattform gibt es die Möglichkeit, über die Programme hinaus, mit anderen Kursteilnehmern zu verknüpfen und voneinander zu lernen.
Interaktion. 🤼
In all unseren Kursen gibt es verschiedene Elemente, die aktive Beteiligung erfordern. Die Teilnehmer stehen im Vordergrund und wir nutzen vorhandene Technologie, um den Austausch zu fördern, voneinander zu lernen und gemeinsam zu wachsen.
Umsetzbarkeit. 👊
Das Gelernte wird direkt auf vorhandene Cases übertragen und wir während des Programms werden möglichst viele direkt einsetzbare Skills und Tools vermittelt.
Wir bieten eine 100-prozentige Geld-Zurück-Garantie an, sollte der Kurs nicht den versprochenen Wert bieten.
Created with